This page provides information on the Pdplayer GUI.
Overview
---
The interface in Pdplayer is divided into several parts where similar features and tools are grouped together. All the operations are just a click away and every command can have a shortcut key assigned to it.
Interface
---
The image below shows the Pdplayer interface. There all the different areas of the interface can be seen.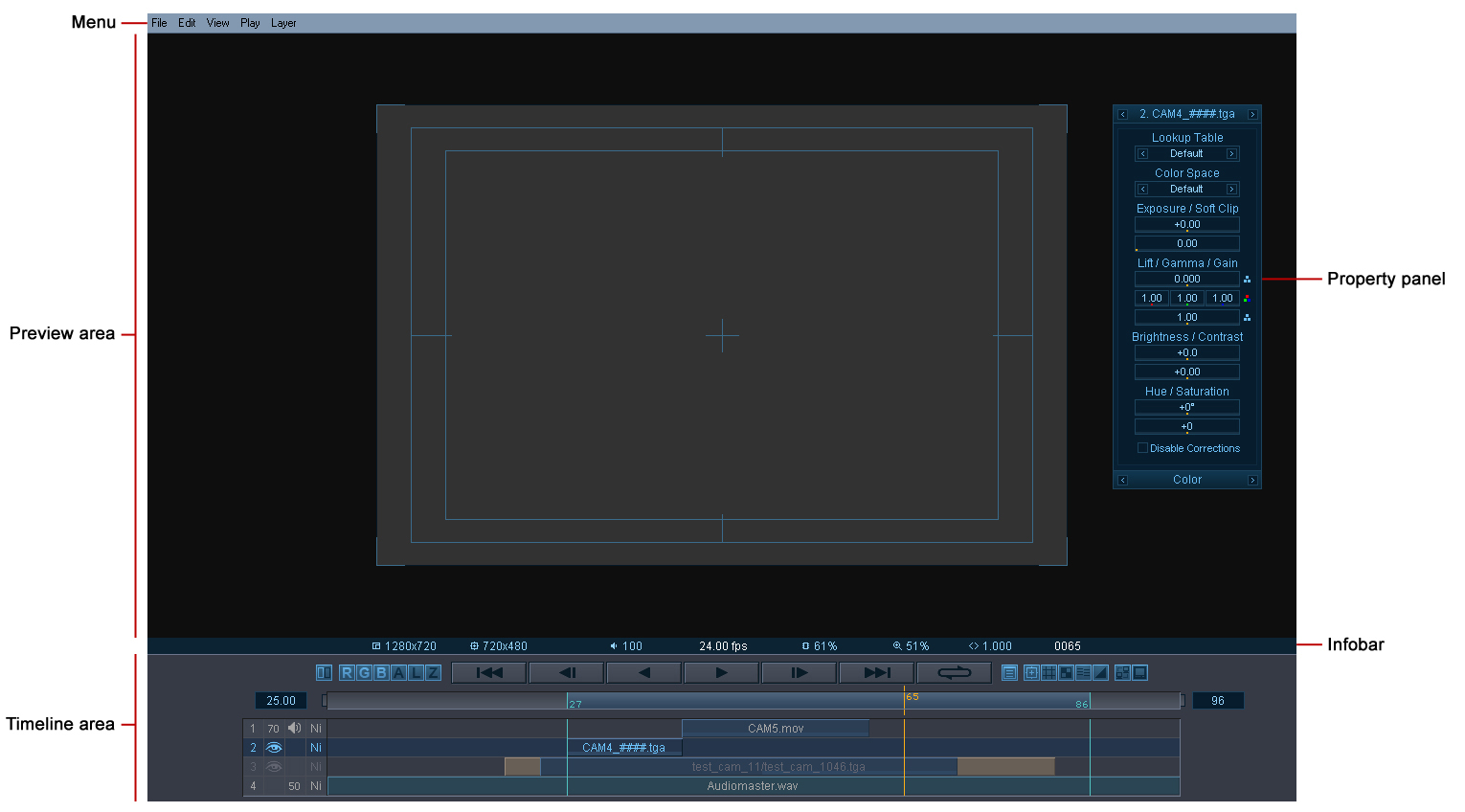 Pdplayer GUI
It comprises of the following: