...
Review your own or your team's animation output in playback right after the rendering finishes. See new and updated frames instantly. Chaos Player is also powered up for basic compositing, color grading, and editing in real-time —  even while playback is running. And much more. 
Align
HTML
 

 <iframe width="560" height="315" src="https://www.youtube.com/embed/0Ycz89nU5Zc" title="YouTube video player" frameborder="0" allow="accelerometer; autoplay; clipboard-write; encrypted-media; gyroscope; picture-in-picture" allowfullscreen></iframe>
Features
...
Section
Column
Playback image sequences
Playback high-resolution image sequences quickly and efficiently with Chaos Player's smart caching system. New and updated frames load instantly.
Column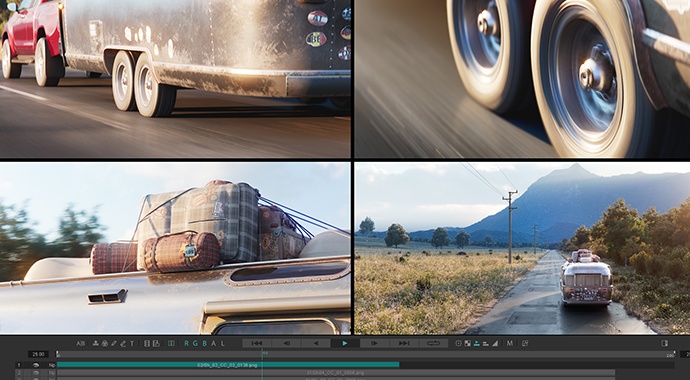 ...