This page provides information on obtaining access to the V-Ray Free Trial for Chaos products.
Overview
---
This guide serves as a reference for enabling the Free Trial provided by Chaos.
You need to:
Log in to your Chaos Account or create an account, if you don't have one.
Register for a trial.
Download and install a product trial.
Activate the trial by signing in to the license server.
You are not eligible for a free trial, if you already hold a commercial license.
Access the Free Trial Products
---
Go to the Free Trial page, accessible on www.chaos.com by clicking Try in the upper right corner.
Select Start your trial.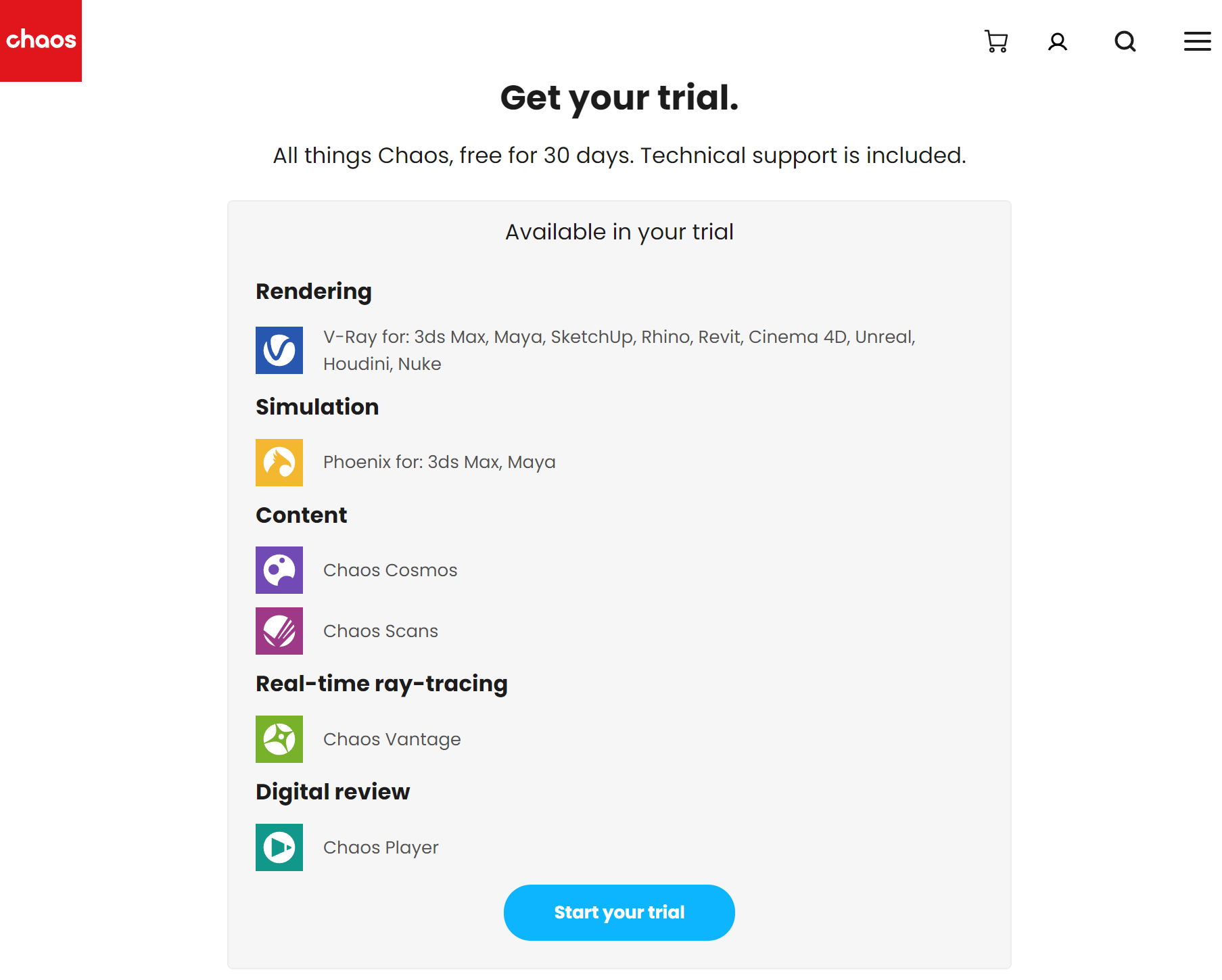 This takes you to the Chaos login page.
If you already have an account, you sign in with your credentials.
If you do not have an account, Create and activate one, and then sign in.
Downloading a V-Ray Product Trial
---
After signing in, complete the registration form. Your Free Trial will be active for the next 30 days.
Follow the Download trial link at the end of the registration form to download your product(s) of choice.
Navigate to the product version that supports the host application version you use. Download and install the product. If you need to try more than one product with your trial, repeat the download steps for all the products you'd like to try.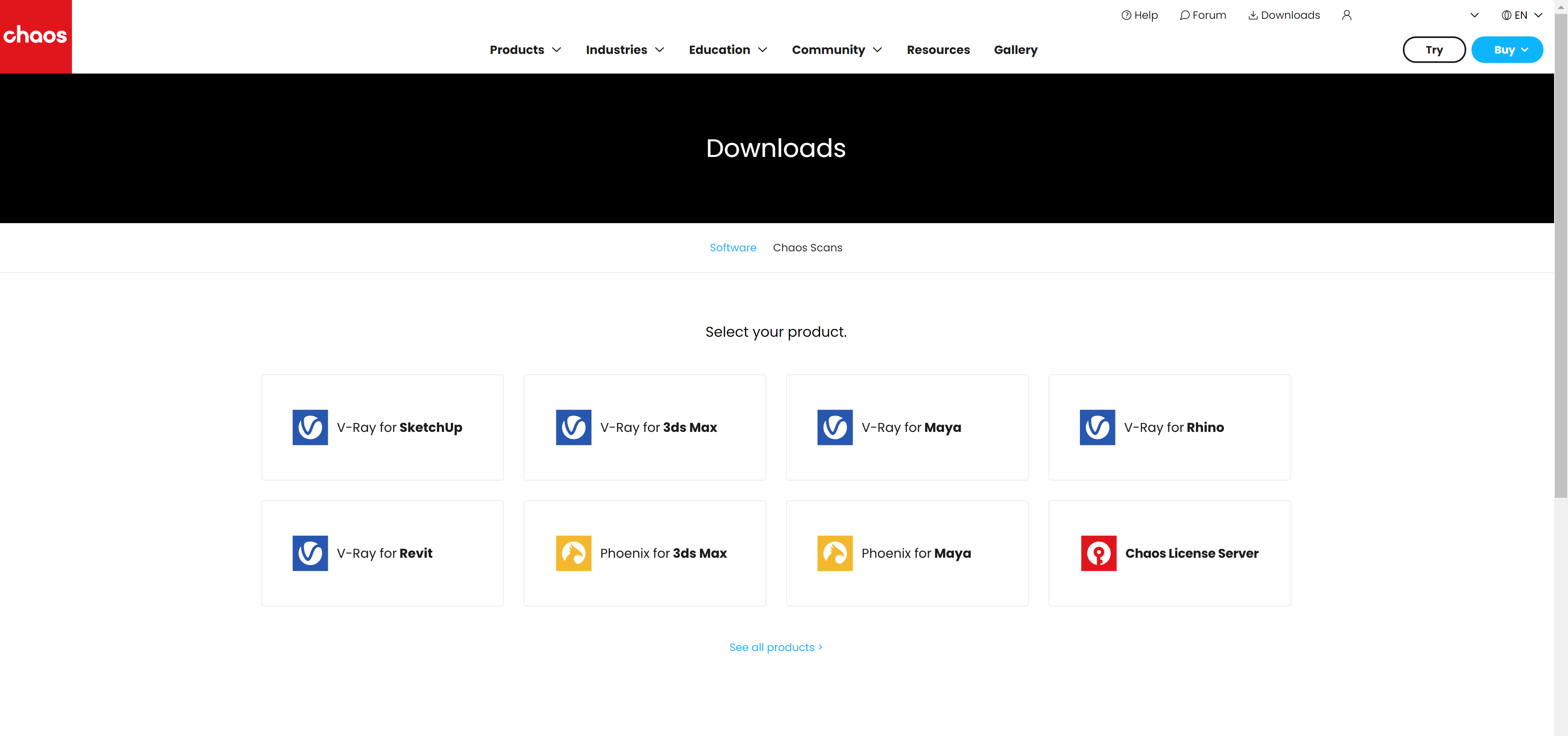 Activate the Trial License
---
Finally, you need to sign in to the License Server.
After installation, the License Server webpage opens automatically.
Alternatively, you can open the Manage Chaos License Server app to bring up the interface or type localhost:30304 in a browser.
From the Online licensing dropdown menu, select Sign in and enter your credentials. The login credentials are the same you use to log in to chaos.com. Once you enter them, your Product Trial is available to you.