This page provides information on the V-Ray File Path Editor.
Overview
---
The V-Ray File Path Editor manages all your scene files in one place. It lets you set file paths, create scene archives, and keep track of assets like textures, IES files, and proxy objects.
This asset manager gives you a neat overview of all available files in the scene, so you don't lose sight of any.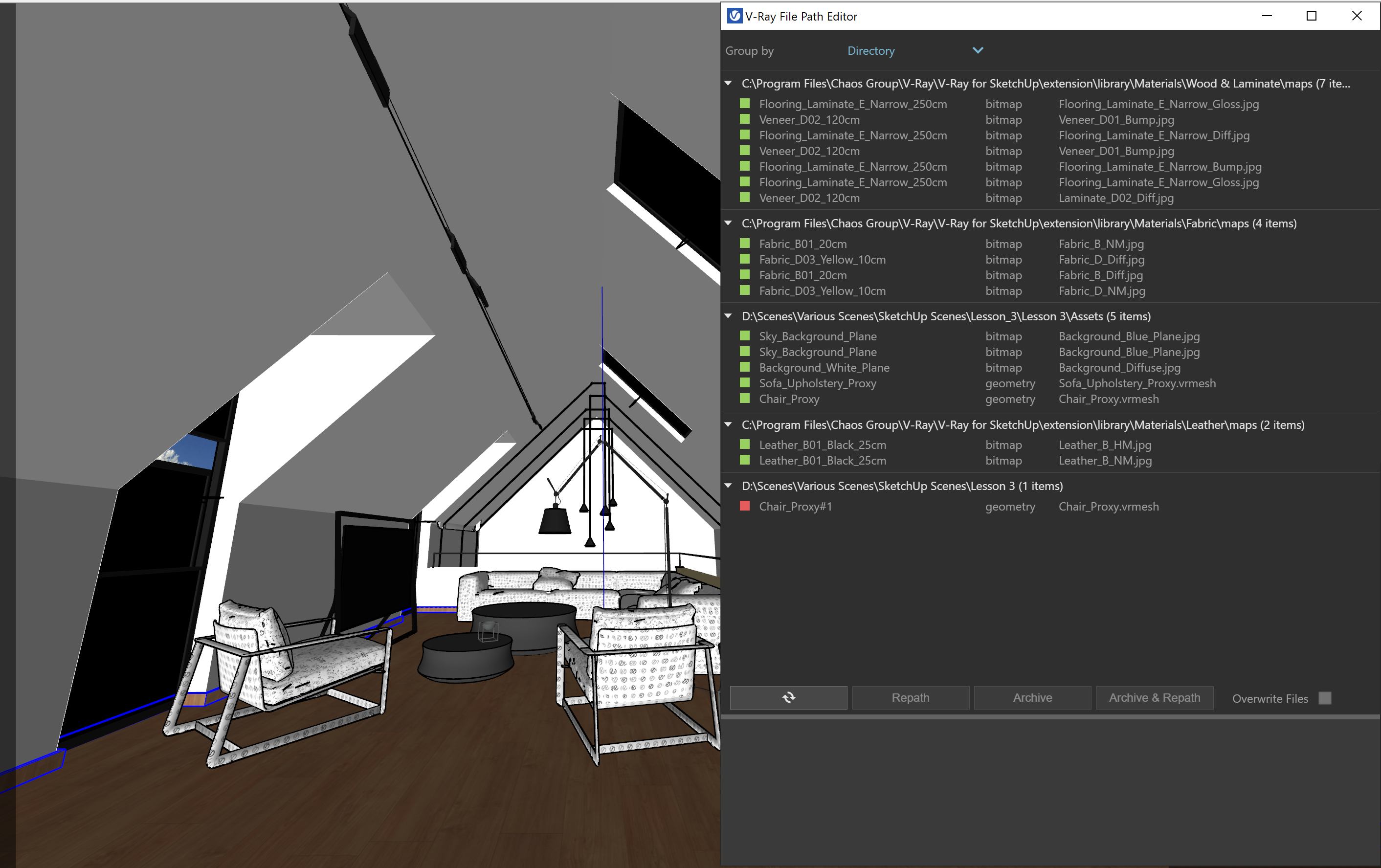 UI Paths
---
||V-Ray Asset Editor|| > Open V-Ray Frame Buffer (dropdown menu) > Open V-Ray File Path Editor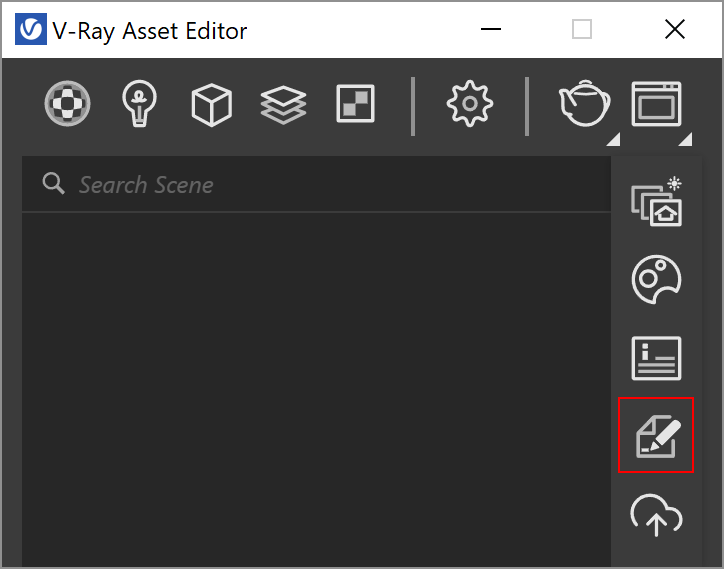 SketchUp Menus Ribbon
||Extensions|| > V-Ray > File Path Editor 
Assets
---
The files in this window can have three different color marks that notify of the status of their file path:  
Green – The file is available and its path is visible by V-Ray. 
Yellow – The file is available, but is embedded in a temporary cache file. 
Red – The file is missing or inaccessible. 
Options
Group By – Displays the scene assets sorted by Directory, State, Type or None. 
Refresh – Refreshes display of the scene assets. 
Repath – Updates the file path of the selected asset.
Archive – Writes on disk the currently selected asset. 
Repath & Archive – Lets you save the selected asset on disk and automatically repaths it to the chosen destination. 
Overwrite files – Enables overwriting already existing files when re-pathing assets.