...
Section
Column
If you want to use a different Google Drive, OneDrive, or Dropbox account, go to the Chaos Cloud Options page and disconnect your current account from the Disconnect button.
Note that with this action Chaos Cloud rendering forgets the access permissions you have previously granted for this particular Google Drive or OneDrive account. However, Chaos Cloud rendering won't forget the access permissions, you have previously granted for your Dropbox account.
Note that all job outputs saved with one Google Drive, OneDrive, or Dropbox account can be accessed only through that account. The links aren't lost, but when switching accounts, are not visible from a different account.
Column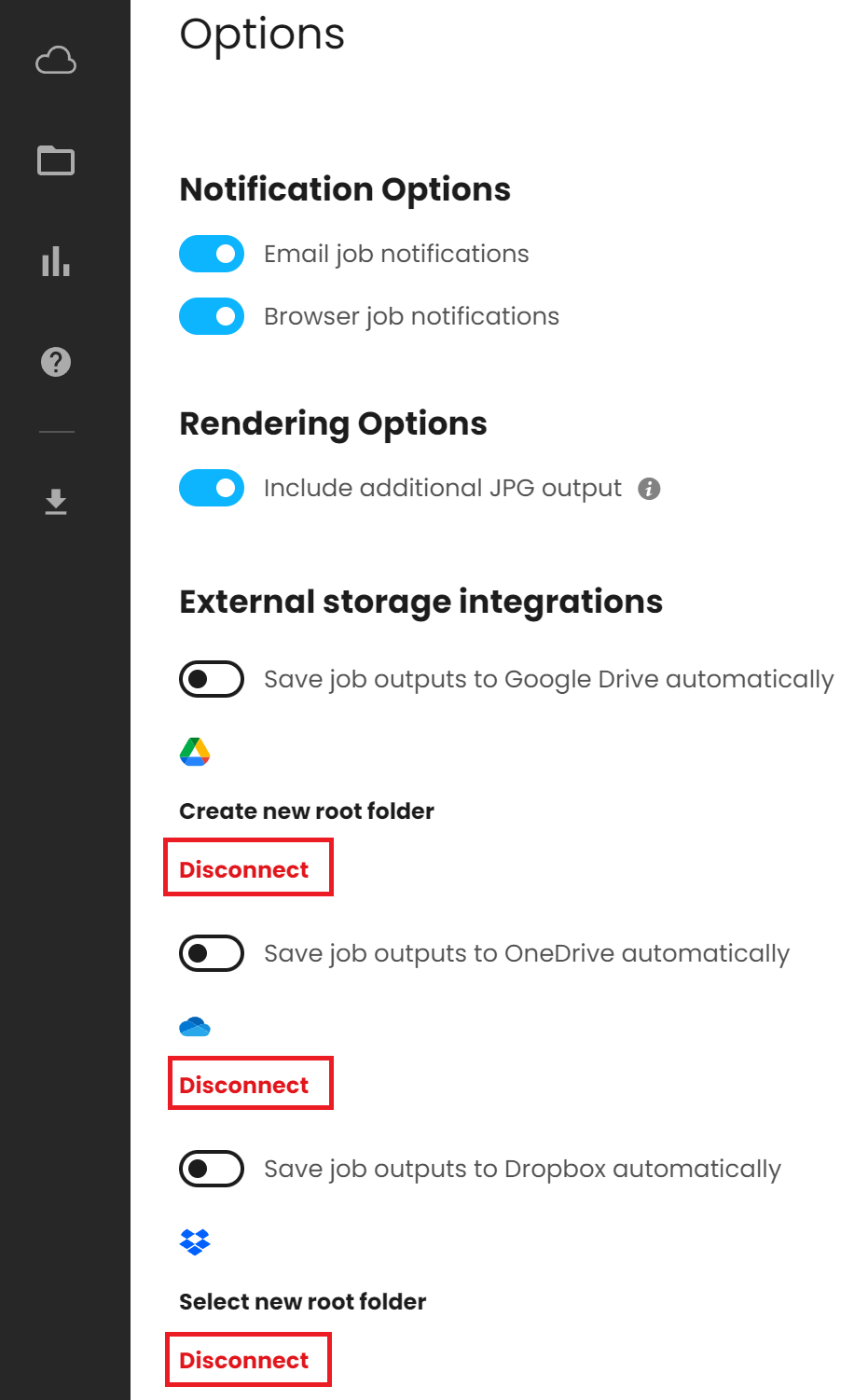 Notes
...
Fancy Bullets
Pausing a job while the auto save option (for all: Google Drive, OneDrive and Dropbox) is enabled makes Chaos Cloud rendering save the intermediate results in the respective Google Drive/OneDrive/Dropbox folder. Once the job is resumed and completed, Chaos Cloud rendering updates the output results with the latest/final results.

Save to Google Drive, OneDrive, or Dropbox is available for all jobs submitted after July 2018. Earlier jobs are not supported.

When the Include additional JPG output option is disabled, that is not reflected on the Submit and Clone Job screens. This does not mean that the option is still enabled. This is a known issue, which will be fixed.