...
Section
Column
V-Ray for Revit incorporates several different means to produce materials from Revit.
Materials can come from Revit itself, or more powerful and versatile materials can be created using the V-Ray Asset Editor; these materials include those with displacement, subsurface scattering, dirt maps, and light emitting properties.
UI Text Box
With V-Ray 5, PBR layers are converted to regular VRayMtl material layers.
Column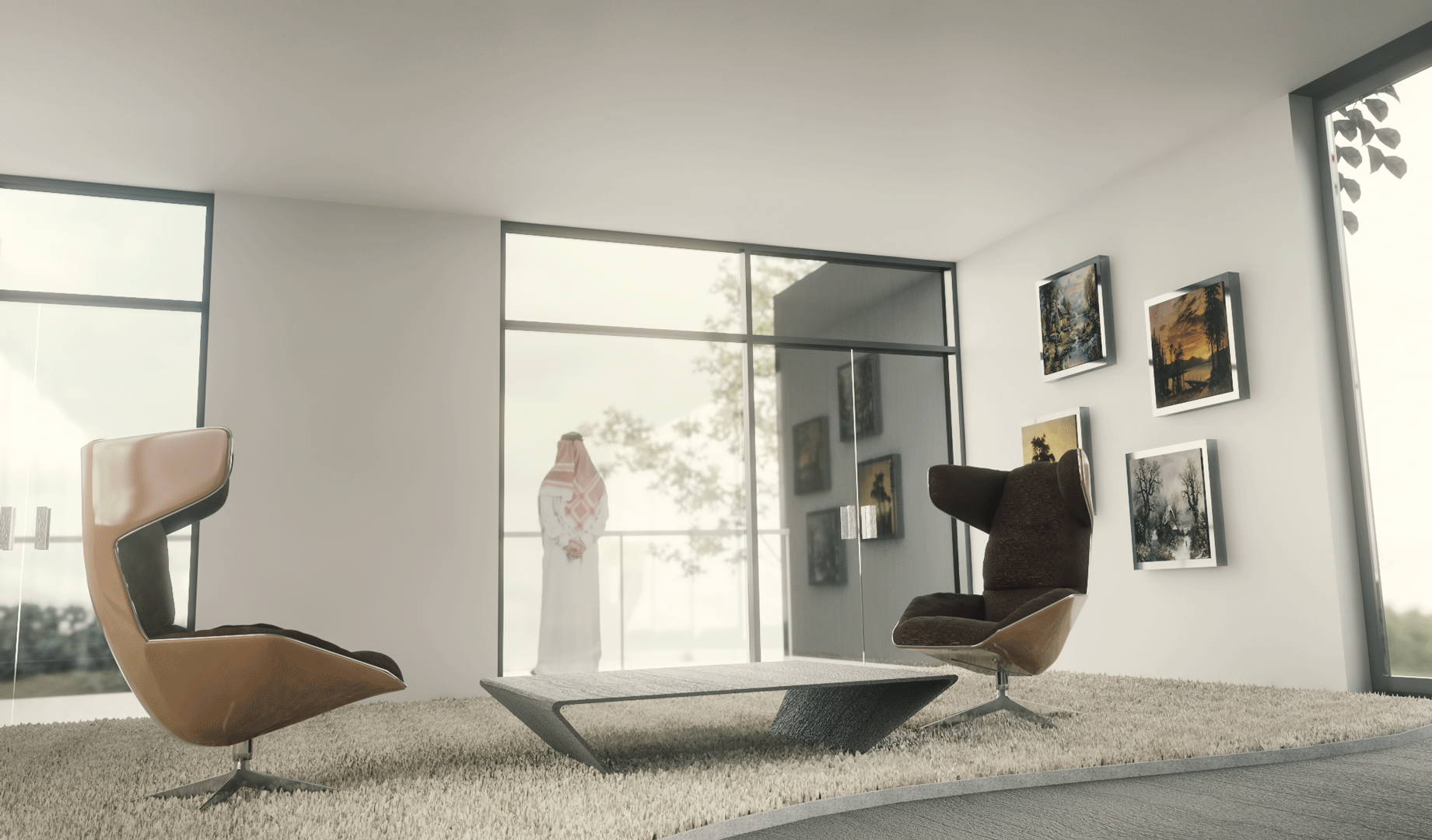 Image courtesy of Karam Baki
UI Paths
...
Section
Column
Creating a V-Ray material:
||Asset Editor|| > Materials (right-click)
||Asset Editor|| > Create Asset > Materials
Column
Replacing a Revit material with a V-Ray material:
||Appearance Manager|| > Materials Tab > V-Ray icon menu
UI Text Box
Creation of V-Ray materials is available from two places in the Asset Editor: the Create Asset button and the Materials category icon (top).
If you haven't created any assets yet, left- or right-click on the Materials category icon, will open the dropdown and will prompt you to create a new asset. If you already have assets, left-click selects and displays only the category you have clicked on. Alt + left click on the category keeps both categories displayed in the outliner, whereas right-click opens the asset creation dropdown.
The Asset creation dropdown lists remain active when the Ctrl key is held, allowing the creation of multiple assets in quick succession.
...
Section
Column
An Add Attribute button and an Add Layer buttons are provided for some V-Ray materials. You can select additional attributes and layers that can add up to the appearance of the material.
The ability to add additional layers allows creation of composite materials. Each layer is an additional coat, where the topmost layer is the outermost one. Opacity texture maps can be used to control the appearance of each additional layer. The  The workflow is generally used for the creation of reflective materials with an extra coat of glossy finish, uneven glaze, extra flakes, or emissive elements.
 V V-Ray Material, part of which are the Generic and Emissive presets, have the option of stacking additional layers of settings on top of the default ones. The Add Layer button under the Preview Swatch opens a list of available layers that you can add on top of the existing preset. The top and added layers can be moved in the stack. They have a context menu, which allows duplication, renaming or deletion of the selected layer.
UI Text Box
Holding down Ctrl while having the Add Layer menu open, allows selecting multiple entries without closing the dropdown.
Column
...