This page contains information about the Roughness Render Element.
Overview
---
The Roughness Render Element bakes the Reflection Roughness values in a scene, creating a grayscale image. To enable Reflection Roughness on a V-Ray Material, its BRDF needs to be set to Use roughness, then the Reflection Glossiness option turns into Reflection Roughness. Values between 0 and 1 can be entered, the closer to 1 - the whiter the render and the closer to 0 - the darker the render.
Keep in mind that in order to have Reflection Roughness working, you need to have a Reflection value higher than 0. Otherwise, Reflection Roughness renders incorrectly.
How to Add and enable VRayRoughness
UI Path: ||Render Setup window|| >
Render Elements tab
>
Add button
>
VRayRoughness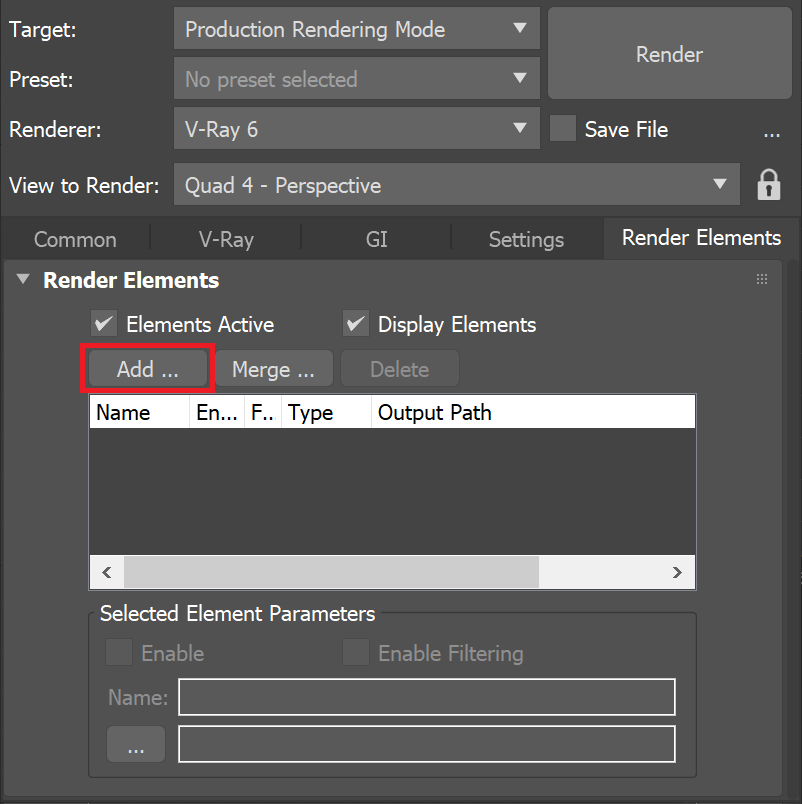 To turn on Reflection Roughness in a V-Ray Material, go to the BRDF rollout and enable Use Roughness.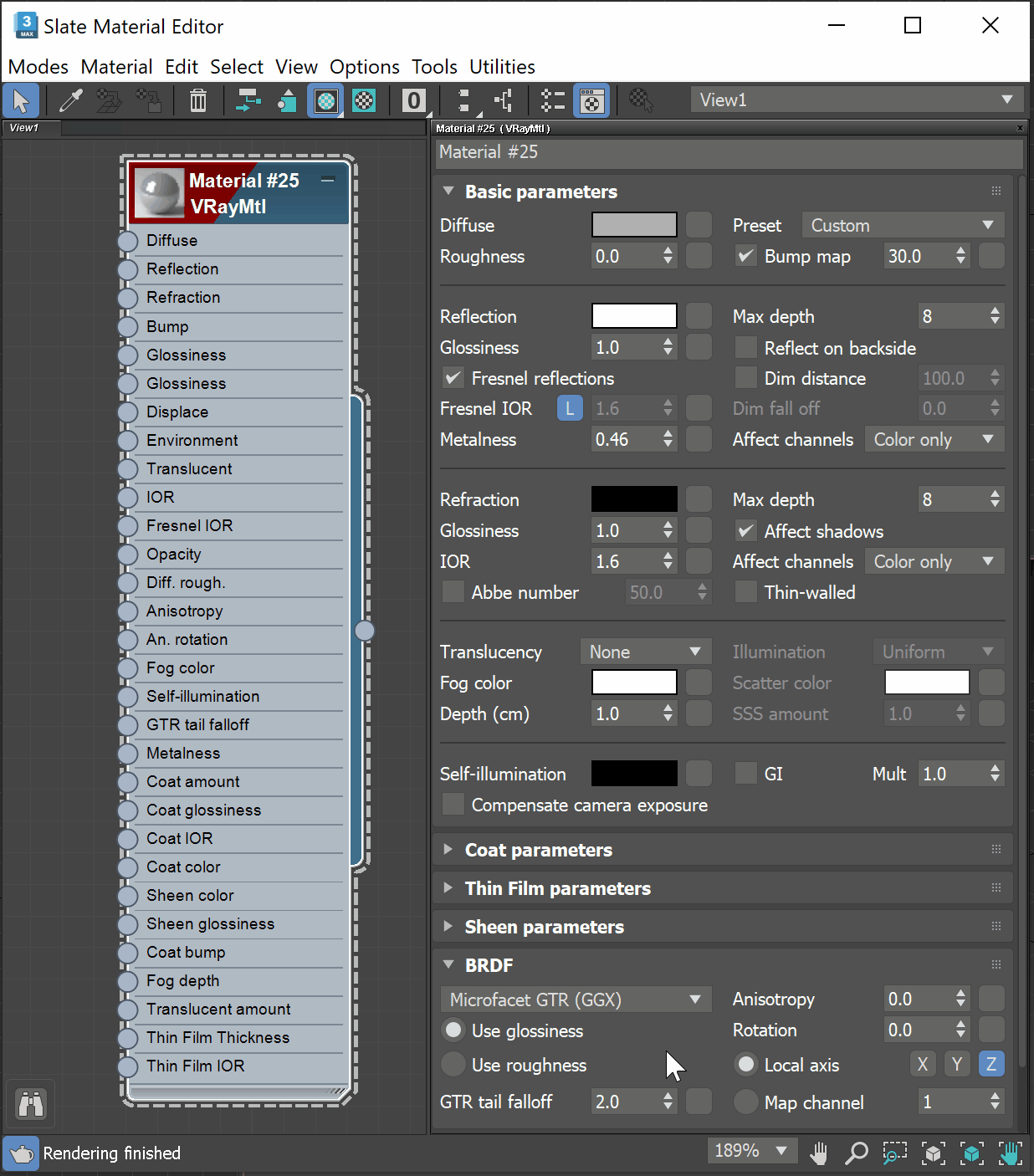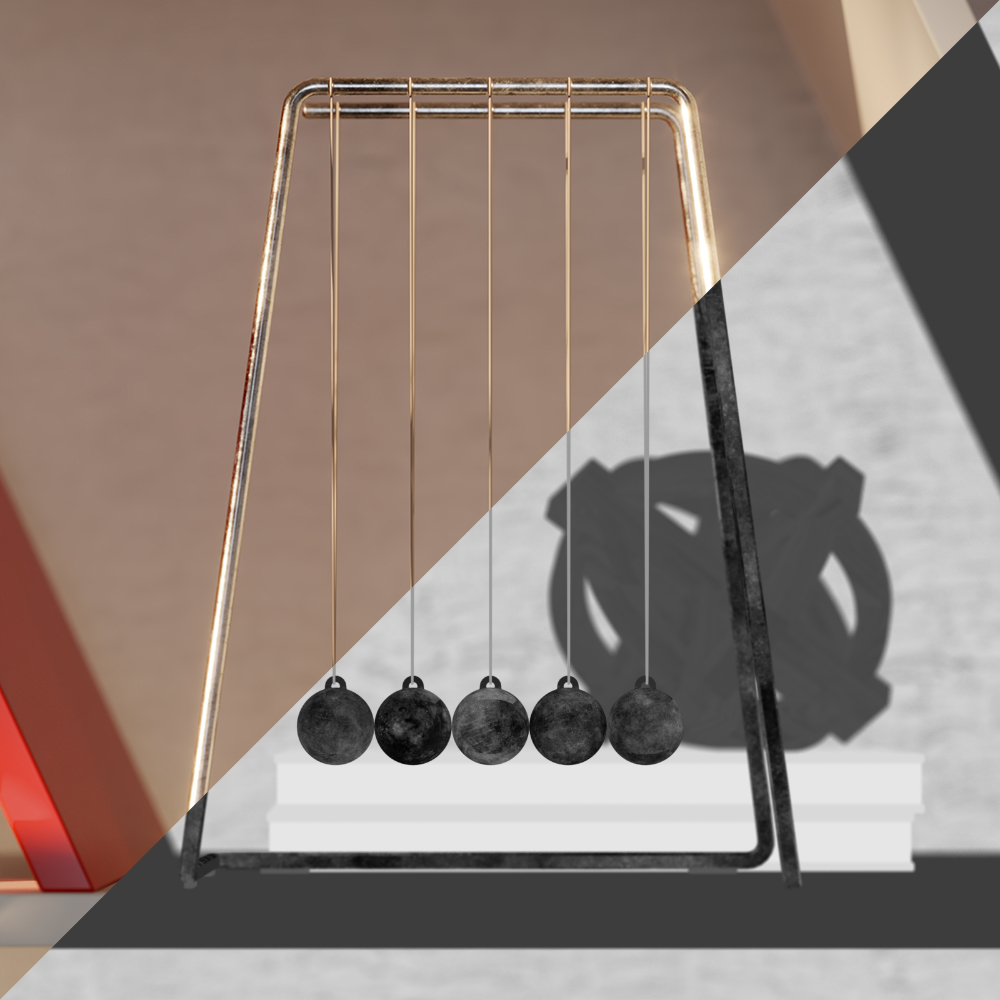 Parameters
---
This render element is enabled through the Render Elements tab of the Render Setup window in 3ds Max and displays its parameters in a rollout at the bottom of the window:
VRayVFB – When enabled, the render element appears in the V-Ray Virtual Frame Buffer.
Deep output – Specifies whether to include this render element in deep images.