This page gives information on the Material Select Render Element.
Overview
---
This render element isolates and renders only objects in the scene to which the material selected is applied. All objects in the scene to which the material has been applied render normally with proper lighting, reflections and refractions, and all other objects simply render black.
Similar to the Light Select Render Element, the Material Select Render Element enables isolation of objects with a particular material in the composite.
While you may only have one material at a time specified in a single Material Select element, you may have as many Render Select elements as needed in your scene.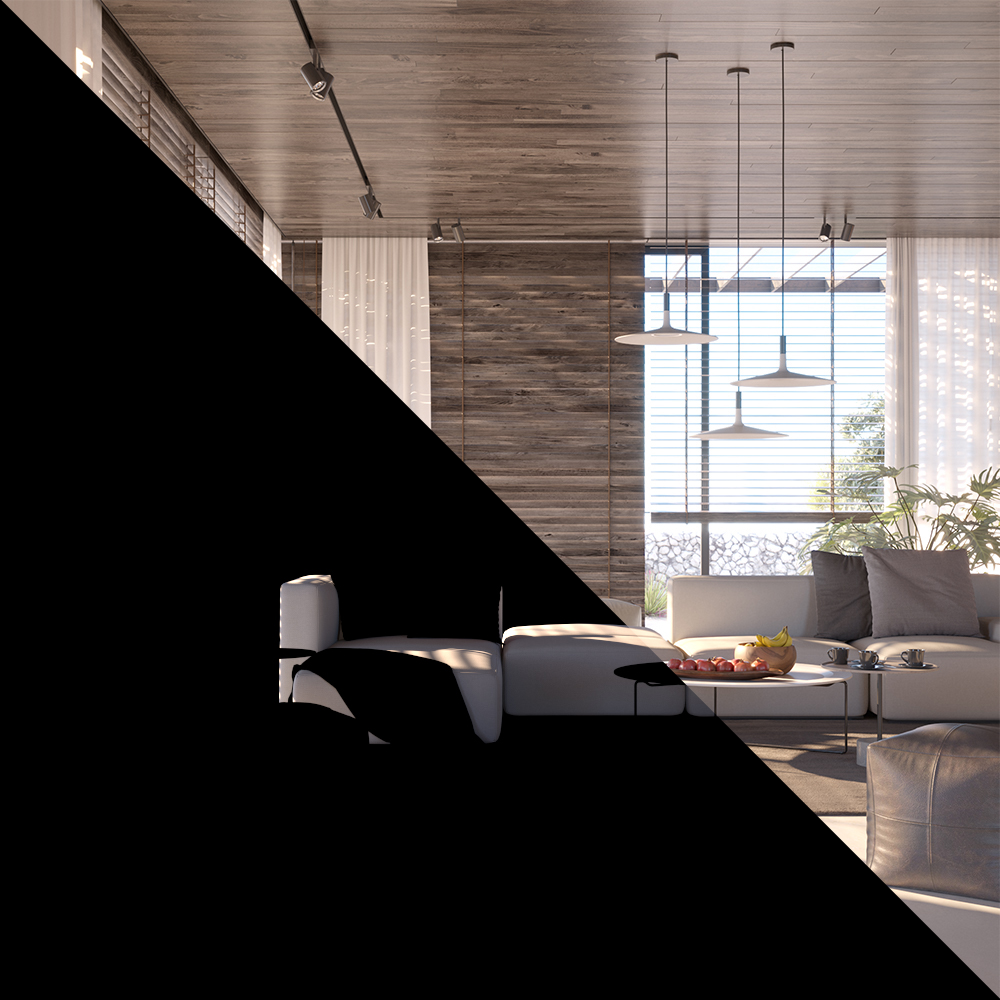 Parameters
---
This render element is enabled through the Render Elements tab of the Render Setup window in 3ds Max and displays its parameters in a rollout at the bottom of the window:
VRayVFB – When enabled, the render element appears in the V-Ray Virtual Frame Buffer.
Deep output – Specifies whether to include this render element in deep images.
Color mapping – Applies the color mapping options specified in the Color mapping rollout (Render Setup window > V-Ray tab) to this render element. This option is disabled by default.
Multiplier – Sets the overall intensity of the render element, where 1.0 is the standard multiplier.
Denoise – Specifies whether to denoise this render element.
Material – Click the button to select the material to represent as white in this element, or drag the material from the Material Editor onto this slot. You may also drag the output socket from the Slate Material Editor to this slot to connect it to the render element.

Common Uses
---
The Material Select Render Element is useful for isolating geometry in a scene based on the selected material. In the example, the material applied to the sofa is selected using this method, and it is then color corrected. See how the render looks before and after compositing.