This page provides an overview of the V-Ray rendering nodes.
Overview
---
Rendering with V-Ray in Nuke is accomplished through the VRayRenderer node. To set up a render with V-Ray, simply replace the Nuke ScanlineRender node in any render setup with the VRayRenderer. The node organizes settings for the V-Ray rendering quality and process into several tabs.
In addition to the main rendering node, V-Ray provides additional nodes to assist in the rendering process. These include a render mask, per-object render settings, and environment overrides. Within the V-Ray Menu's Render category, you can also create nodes for V-Ray Cameras and Render Elements.
---
UI Path: ||Toolbar|| > V-Ray menu icon > Render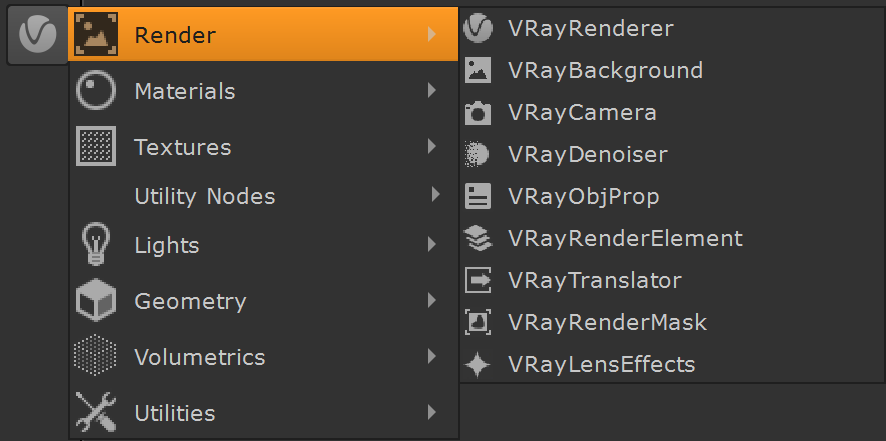 Nodes
---
The following nodes can be created from the V-Ray Render category: