This page gives information about Chaos Cosmos Browser in Revit.
For more information regarding Chaos Cosmos Content System, refer to Chaos Cosmos documentation.
Overview
---
Chaos Cosmos Content System delivers a 3D content library of high-quality 3D content selected from the rich V-Ray ecosystem. It allows V-Ray users, from their respective V-Ray products, to browse, place, and render 3D assets in their projects. The asset categories span across Furniture, Accessories, People, Vegetation, Vehicles, HDRIs, and more. In addition, the assets work seamlessly in the different Chaos renderers (V-Ray, V-Ray GPU, and Vision) and host apps (3Ds Max, Cinema 4D, Revit, Rhino, Sketchup, Maya, Houdini, etc).
UI path
---
||Revit Ribbon|| > V-Ray tab > Assets panel > Chaos Cosmos

Installation
---
Chaos Cosmos Browser is part of the installation of V-Ray and does not require any other specific actions. You can access the downloadable content of the Chaos Cosmos Platform from within the host platform after the V-Ray installation is completed.
Usage
---
To start using the Chaos Cosmos Browser, you have to sign in. Press the Sign in button at the top-right corner and enter your Chaos credentials in the newly opened browser tab.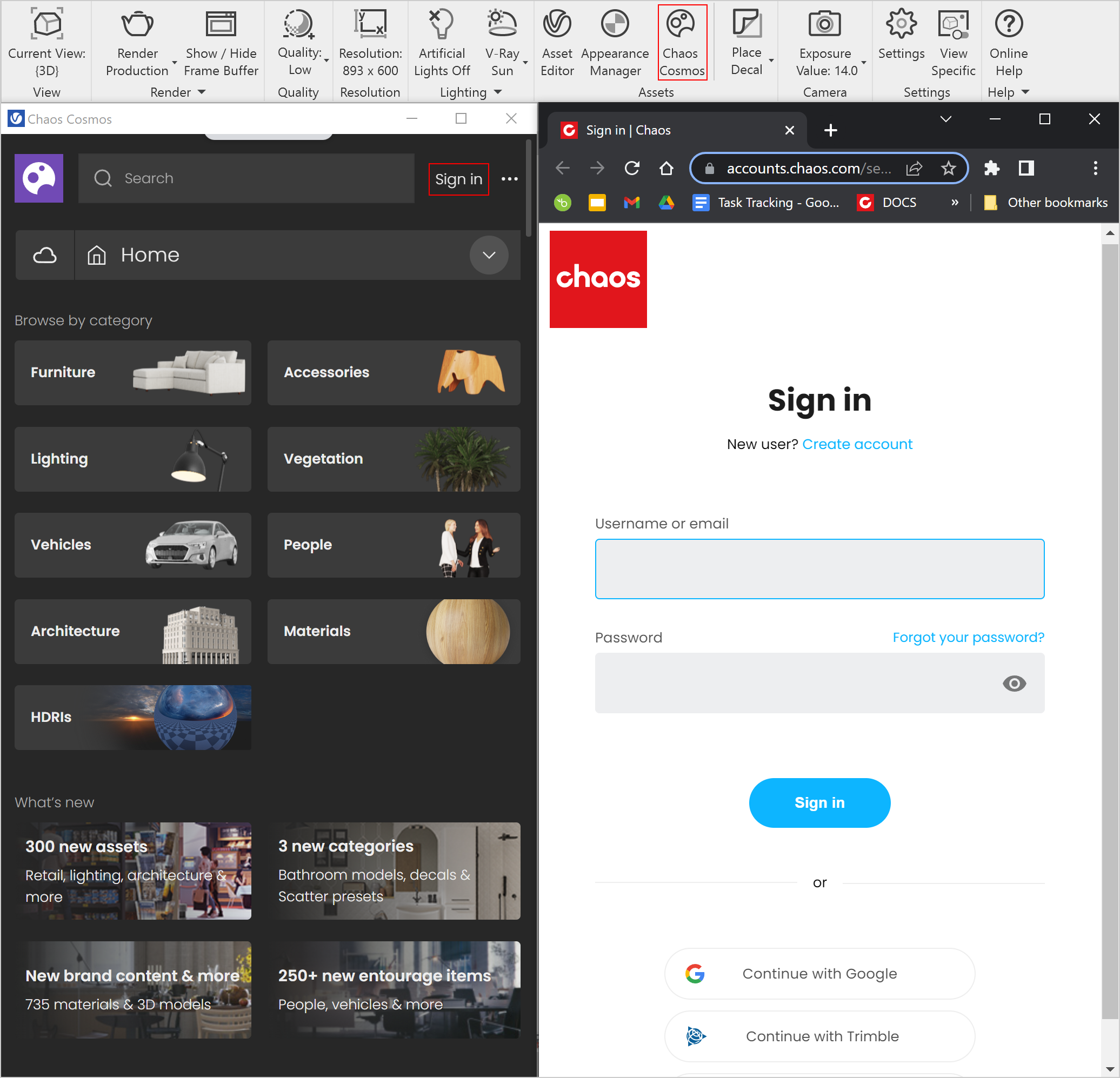 ---
Then, you use the buttons at the top or use the search tab to find assets.
You can additionally choose between different categories and filters for date, popularity, color, and space. The option to Show downloaded only is also available.
The Navigation Bar, which is available on mouse hover on the browser's top frame, eases your navigation through the Chaos Cosmos pages. Note that when the page is reloaded, the navigation history is lost.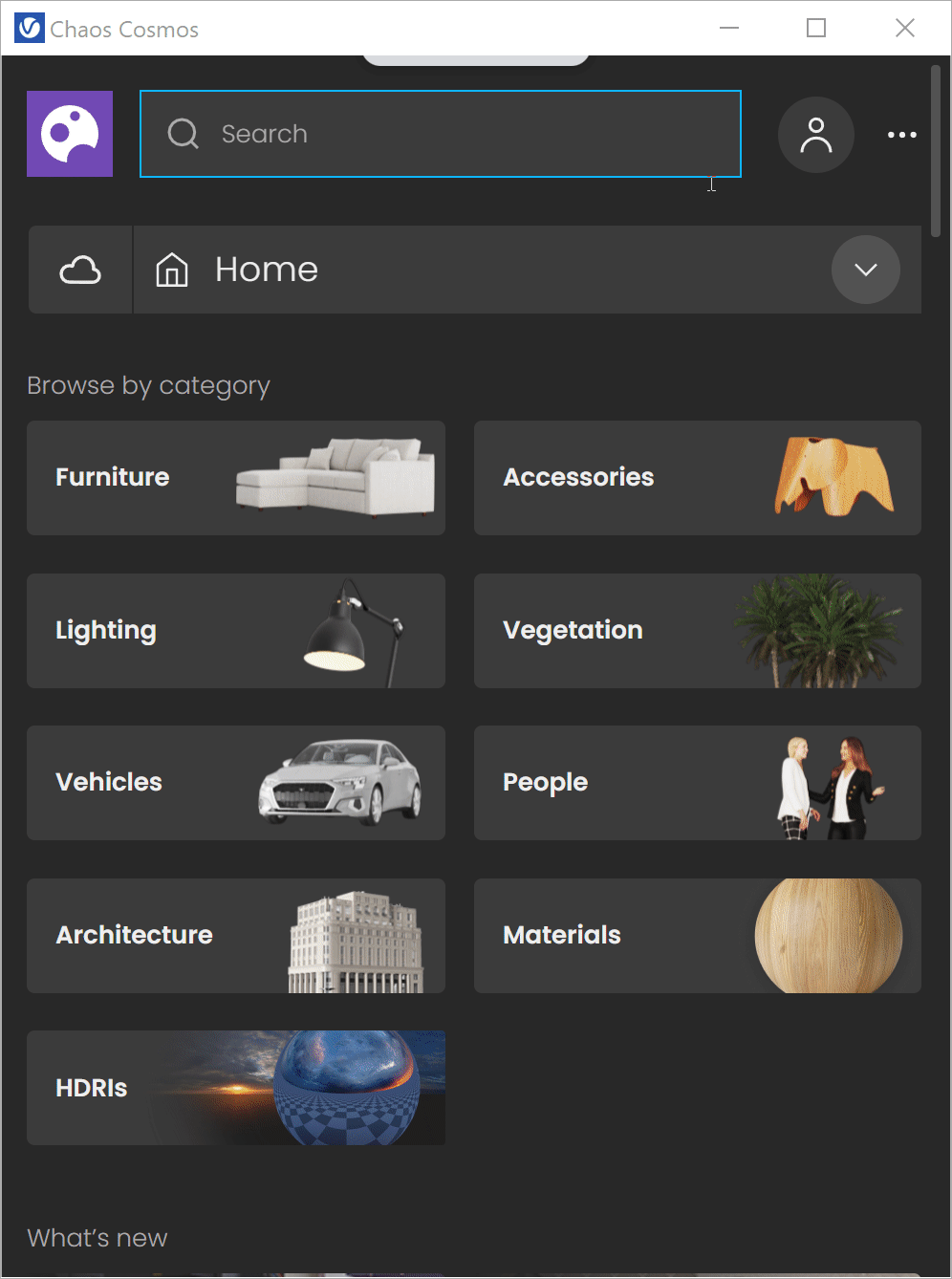 Notes
---