This page provides an overview of Textures in V-Ray for Nuke.
Overview
---
V-Ray for Nuke adds a number of textures specifically for use with the V-Ray renderer.
---
UI Path: ||Toolbar|| > V-Ray menu icon > Textures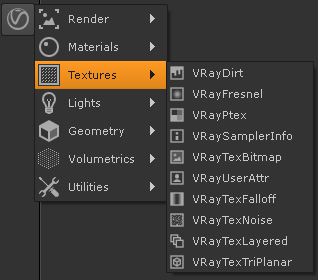 V-Ray Textures
---
Examples of V-Ray for Nuke textures are shown below.