The page gives details about Chaos Cosmos Browser  - a desktop component meant for browsing the Chaos Content Library.
Installing Chaos Cosmos
---
Chaos Cosmos Browser is part of the installation of V-Ray and does not require any other specific actions. You can access the downloadable content of the Chaos Cosmos Platform from within the host platform after the V-Ray installation is completed. 
Using Chaos Cosmos
---
To open the Chaos Cosmos library, click on the Chaos Cosmos icon in the host platform you use. It can be found in the V-Ray toolbar. For more information regarding the available host platforms, see Chaos Cosmos in Host Platforms section below.
When you open the Chaos Cosmos Browser for the first time, you have to log in with your Chaos credentials. To do so, click on the Sign-in button at the top-right corner and enter your Chaos credentials.
In Chaos Cosmos Browser, you can download a variety of 3D models and HDRIs, and use the search bar to find a specific asset.
You can browse the 3D models by category or by space. Currently, the available categories are Furniture, Accessories, Lighting, Vegetation, Vehicles, and People. The option to browse by space offers Living room, Kitchen & Dining, Bedroom, Office, Restaurant & Cafe, Retail, Urban, and Country options.
Once you choose an asset, you have to download it. Hover over it and click on the blue icon at the lower-right corner, or click on the asset for more information. Clicking on it allows you to see the creator, the category/space/color of the asset, and other additional information. Note that you can see other connected assets by clicking on any of the tags.
When you download the asset, you can reuse it across different host platforms. It is saved locally at the following directory: C:\Users\[User]\Documents\Chaos Cosmos\Packages. The directory can be configured. For more information on how to that, refer to Configuring the Asset Download Directory.
Once the download is complete, use the Import button to bring the asset into the host platform and place it wherever you want in the scene.
Options
---
In Chaos Cosmos, you can:
Give feedback to Chaos by posting in the Forums.

Get help by visiting the documentation page.

Contact support




Read the terms of use

Read the privacy policy, the cookie policy, and the policy for data subjects' rights
Only within Cosmos Browser, you can see the About info, which contains the version of the Cosmos Browser, the EULA, and the third-party license.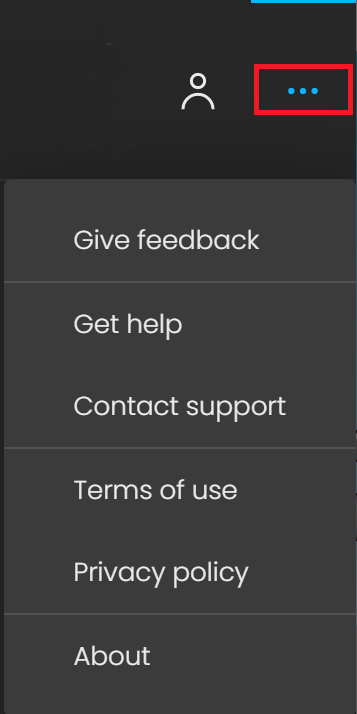 Updates
---
You can see if an asset has been updated and download the latest version from within Chaos Cosmos Browser or from within the host app for some of the platforms. For more information, refer to the documentation of the different host apps below.
You can see if the Cosmos Browser has been updated and install the latest version. There is no need to restart the app.
Chaos Cosmos in Host Platforms
---
The Chaos Cosmos icon can be found next to the Asset Editor icon in the different host platforms. Below is a list of the host platforms that support Chaos Cosmos.